Avon Smooth Minerals and mark. i-mark eyeshadows
8:00 AM
My most recent Avon order was pretty much a
hodge
-
podge
of random items, including some of the new Smooth Minerals blushes and
eyeshadows
and lipstick, and of course, my favorite:  i-mark
eyeshadows
.  I also got a new Maxi pallet to pop the i-mark
eyeshadows
into.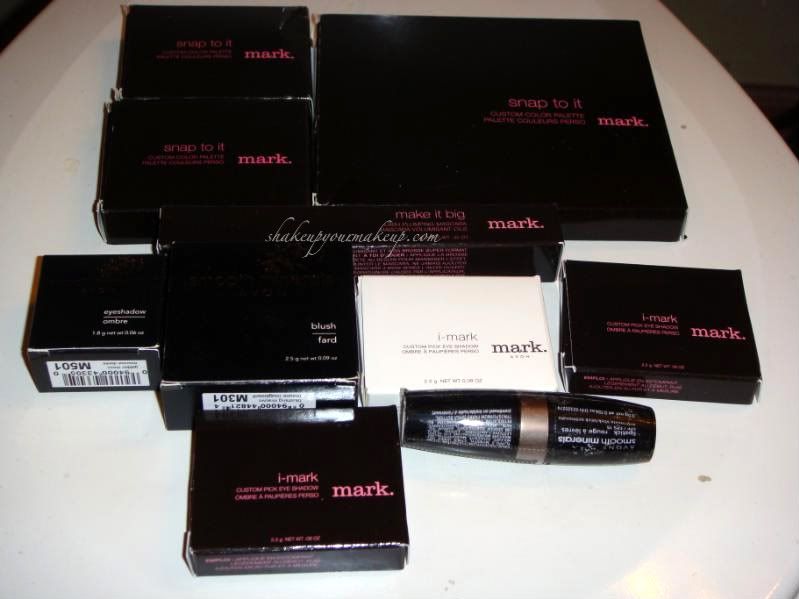 The blush I ordered is called Avon Smooth Minerals in Blushing Mauve, which is a gorgeous true pink with pearl and a hint of cool shimmer.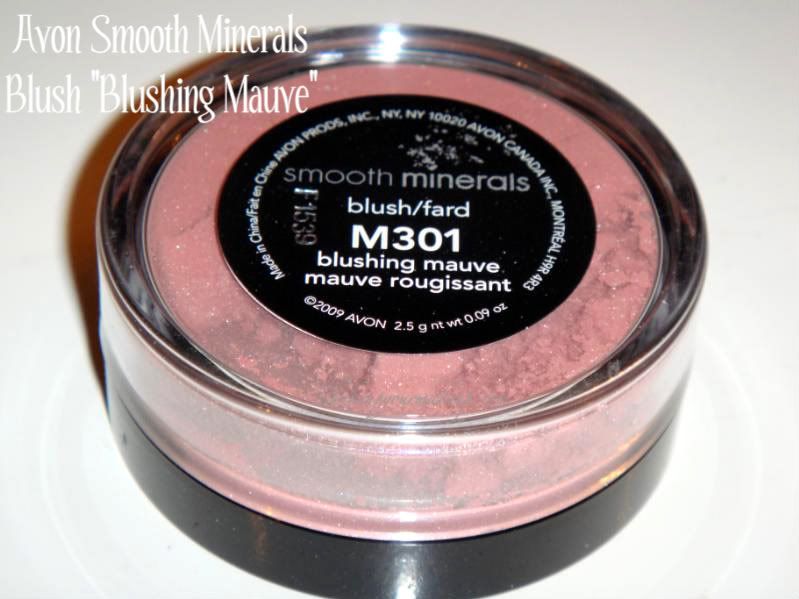 As you can see, this is a perfect pink shade with hints of shimmer and a little bit of a cooler undertone, hence the "mauve" shade.
I also ordered the Smooth Minerals eyeshadow in Golden Moss, as olive colors are my favorite! :)  This is a beautiful olive/moss green with golden shimmer.
I also ordered 3 of the i-mark
eyeshadows
, which I love!  These are so pigmented, have such a range of colors to pick from, and the convenient magnetic compacts (choose from mini,
mezzi
, or mega).  I picked out
Gioia
(a deep golden shimmer), Victorian Lace (a shimmery beige) and Sassy (a deep purple/eggplant with hints of shimmer).  Pictures below:
Here are the swatches of the colors below.  Again, the flash washed out the color a little bit, but you get the idea of how beautiful these shadows are!