Bare Escentuals Ruby Collection (Sephora Exclusive)
8:00 AM
I can't believe it's been a week since I last posted - work has been a haze and the week just flew by!
As I mentioned earlier, I purchased the Bare
Escentuals
Ruby Collection from
Sephora
, and I wanted to post the pictures and swatches for the set. These colors are great, with a beautiful warm, but pink undertone to the colors. This reminds me of the colors in the Champagne Diamonds kit I received earlier last month, but with a bit cooler in tone in comparison.
The entire collection can be seen below: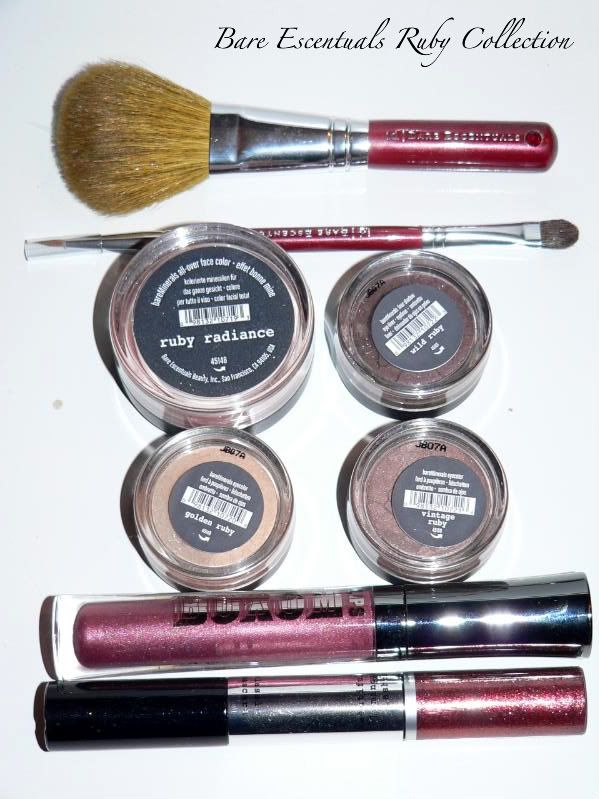 The Buxom "Ruby"
lipgloss
is absolutely
gorgeous
- full of color and a great crushed ruby/rose color, this
lipgloss
has enough color that it doesn't require you to wear both a lipstick and
lipgloss
together.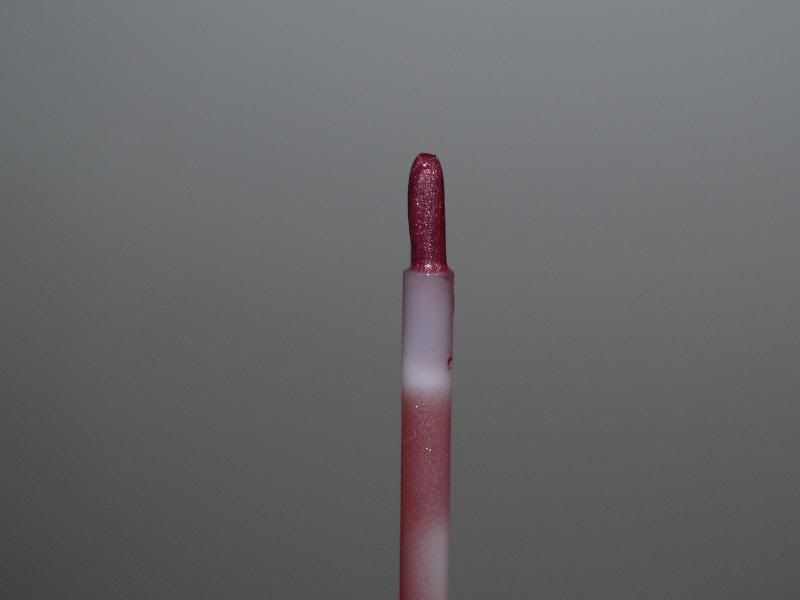 Along with the shadows and radiance, the kit also came with a double-ended mascara. One end has your basic "Big Tease" mascara, and the other has a Ruby Luminous Lashes, which is a gorgeous ruby sparkle to add some glitz and glam to your lashes. The closeup can be seen below.
The one thing I love about all these kits are the wonderful new brushes that you get, as a basic freebie in the collection. This kit came with a flat, crease brush - double ended with a fine tip liner brush, as well as a flawless face brush (above). The crease brush is below.
Crease brush view 1:
Crease brush rotated 90 degrees:
The other end of the brush, focusing in on the fine-tip liner brush:
The first shadow/glimmer that came in this kit is "Golden Ruby", which is a beautiful shadow that has a warm yellow undertone, with lots of glimmer.
A gorgeous crease color, but also perfect for a warm smokey eye, "Vintage Ruby" is a r
osy
charcoal color, with a hint of warmth. The glimmer in this kit runs from charcoal, to pink, to blue, as you can see in the picture below.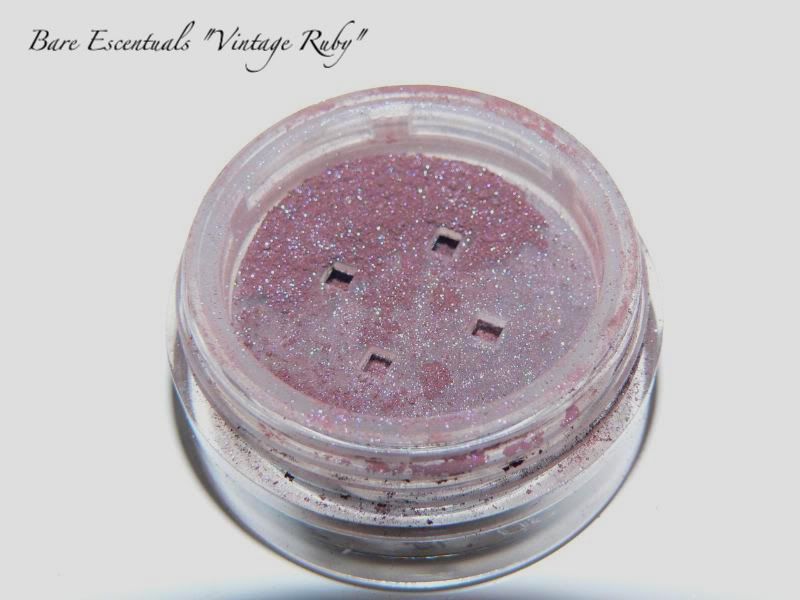 The liner/shadow in this kit is called "Wild Ruby", which is a deep chocolate with hints of rose and
lavender
shimmer. When applied wet as a liner, the glimmer
comes
out as more of a
lavender
color against the chocolate, which is beautiful!
The all over face color in this kit is absolutely my new favorite radiance, called "Ruby Radiance". This color makes the perfect blush and is
truly
the color of my cheeks after a day out in the snow. The glimmer in it makes this just a beautiful color, as can be seen in the swatches below. I have been using this as a blush ever since I received it, especially since my
skin tone
has become extremely fair since winter has arrived.
Swatches are below - I will try and do a
FOTD
in the near future if time allows!