Jesse's Girl Color Your World Baked Eyeshadows & Swatches
8:15 AM
Jesse's Girl Cosmetics has a set of four colors in a baked eyeshadow, similar to MAC Mineralize shadows and the Laura Geller baked eyeshadows, but at a fraction of the price and a substantially larger product. I purchased the set of four at approximately $17 and S/H was free! You can purchase them individually at $4.99 each, as well!



The set of four colors includes Volcanic (red), Aqua (blue), Evergreen (green/gold) and Earthtone (gold/copper). The colors have great pigmentation and a beautiful shimmer associated with them.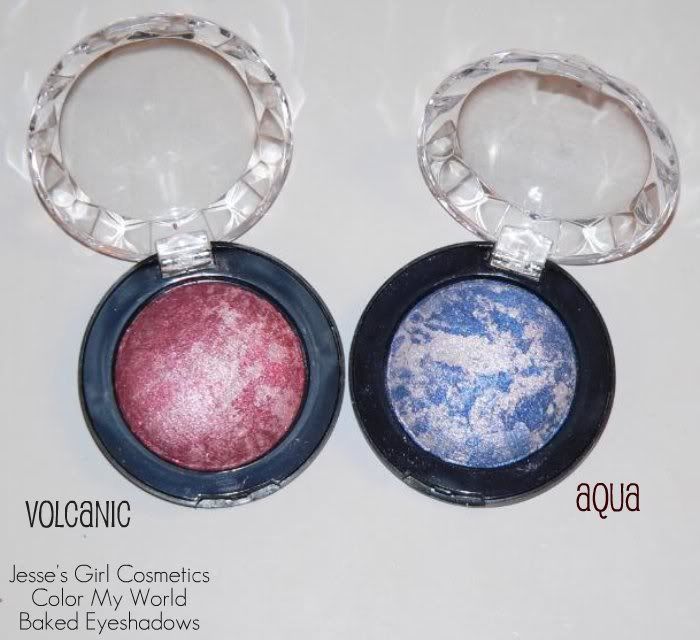 The color Volcanic is a beautiful red with pink shimmer and would also make a great blush if used with a skunk brush. Aqua is a beautiful bright blue with silver shimmer.
Evergreen has the tendency to move between a green/gold to a turquoise color, depending on how much of each you pick up with your brush. Earthtone is an absolutely beautiful brown/copper color with lots of shimmer.