Brushes, Maybelline Fiery Sunset Trio, Jane Pure Mineral Gel Liner, and more...
8:08 AM
I went to Walgreens the other evening after work to see if they had the Jane Pure Mineral Gel liner that I read about on Christina's blog, and stumbled across a few other items that I needed!

First of all, when I was digging a long the bottom of the "new makeup" displays they have, I found some new brushes by Jane and one of the EcoTools that I've read everyone talk about. The two Jane brushes are to the left: smudging brush and eyeshadow brush. The brush to the right is the Eco Tools foundation brush. I didn't realize that Jane made brushes, but from what I can tell, they are great quality!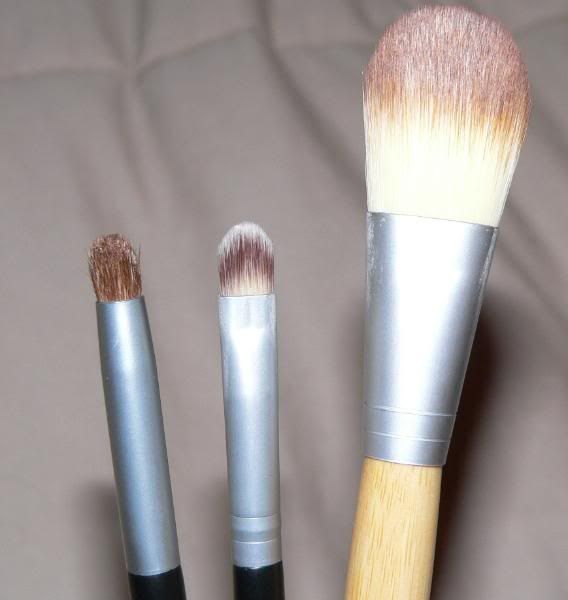 Front on View
Side on View
A few days ago, Vanessa mentioned on her blog about Sally Hansen Line Smoothing Airbrush Makeup. I bought the Creamy Natural color, for light to medium skin tones, so I will do a review of that later in the week after I have figured it out! Although I am a huge mineral makeup fan, I'm definitely excited to try it after I saw Vanessa's review.

While I was walking through Walgreens, I came across an end cap that had some new Maybelline makeup, including this gorgeous shadow trio called "Fiery Sunset". I was really drawn by the high lighter color at the bottom of the set, but the other two are beautiful too. I have done an EOTD and swatched the colors to show you soon. These are absolutely beautiful for those of you who love neutrals but want something a little brighter for the summer!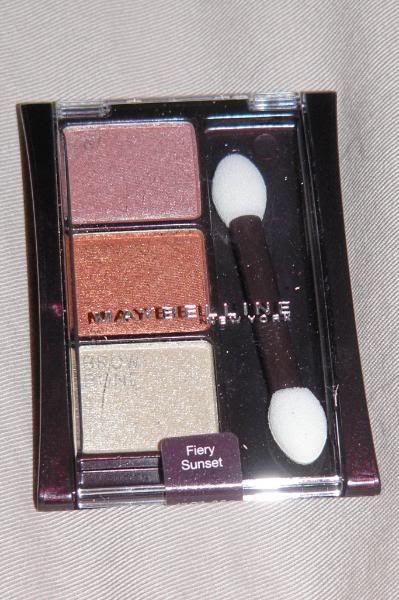 Last, what I actually went to Walgreens to buy - the Jane Be Pure Mineral Eyeliner in "Wine". I absolutely love the consistency and the pigmentation of the liner, so I will do a look with this later!