Bitter Lace Beauty UnBirthday Highlighter and Kylie Lip Kit in Mary Jo
6:48 AM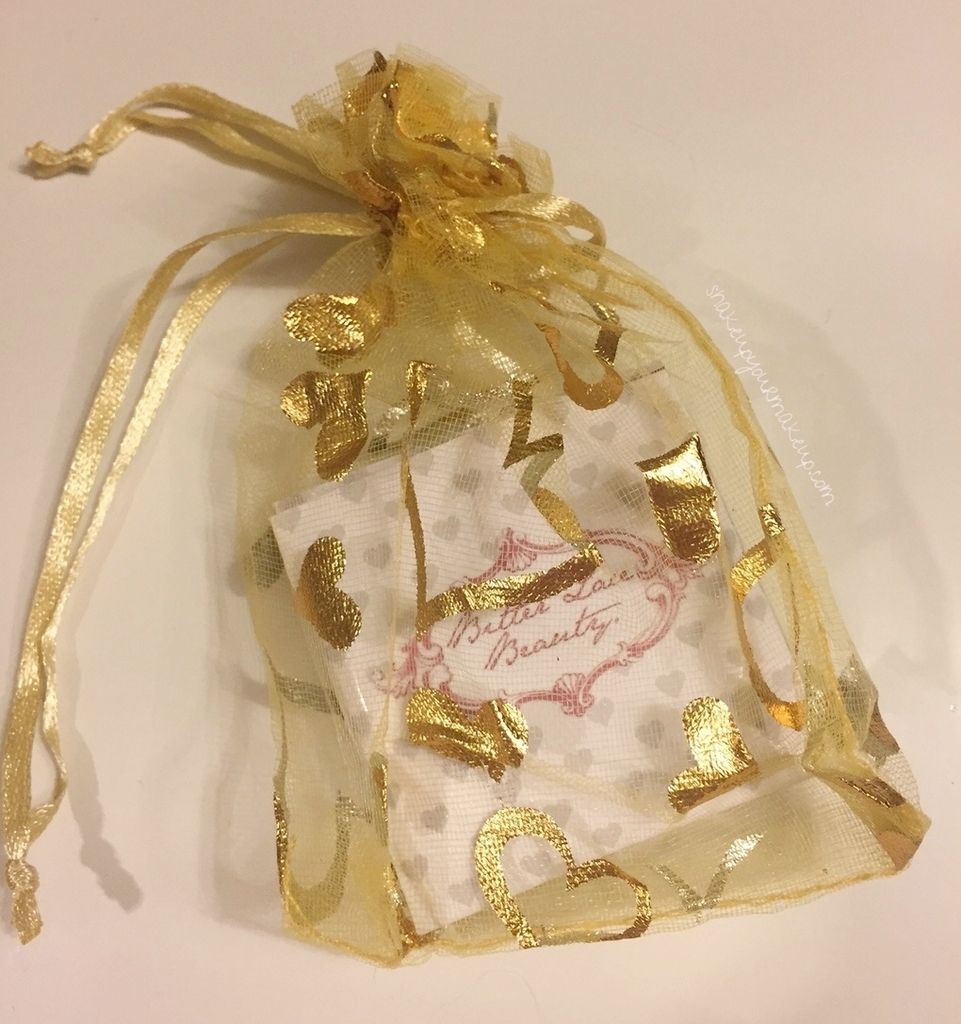 I love discovering new indie companies and sharing them with you! I was running through Instagram the other day, and stumbled across
Bitter Lace Beauty
, an adorable Etsy Shop that has a variety of highlighters to choose from. I picked up UnBirthday, which is a gorgeous swirl of turquoise, gold, pink, coral and violet. When brushed on the skin, it is the most beautiful and bright way of turning the lights on your skin. I couldn't be happier with the purchase, and I know I will be going back for more!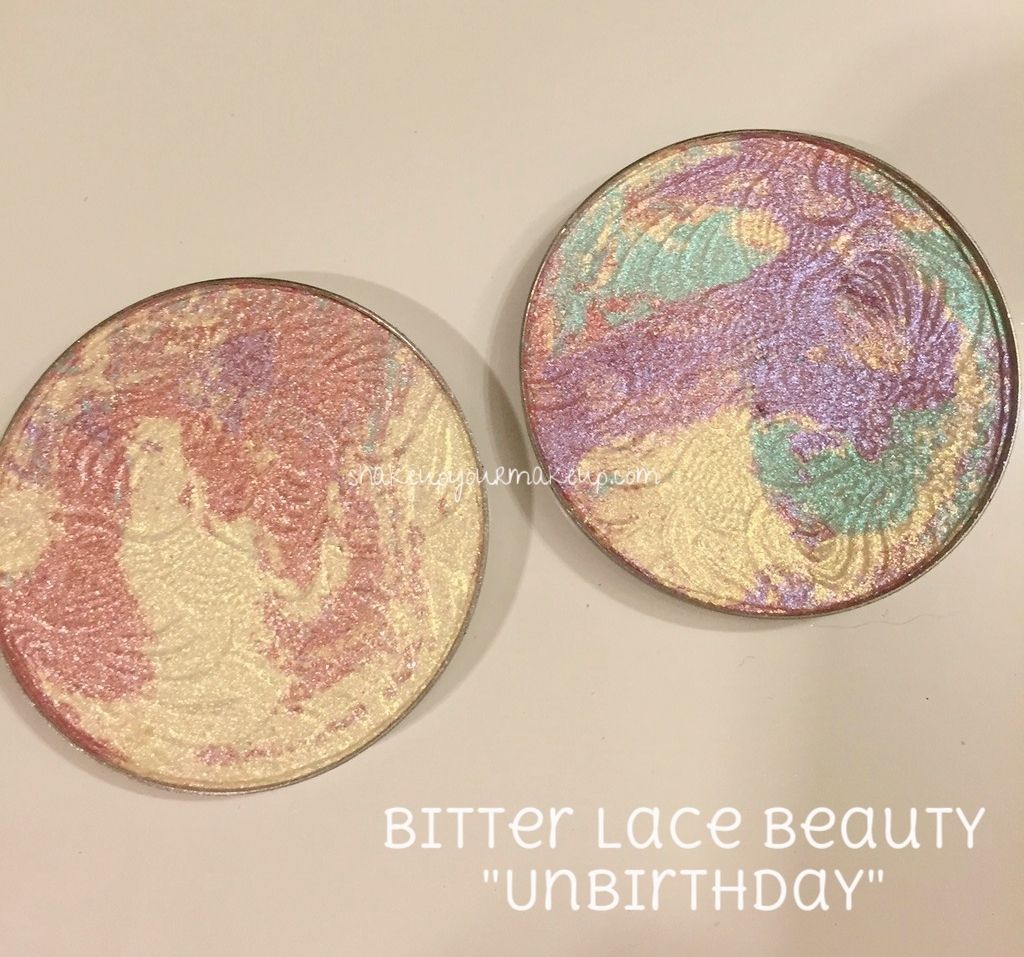 I purchased two UnBirthday, one for me, and one for my sister. Look at how different each one is!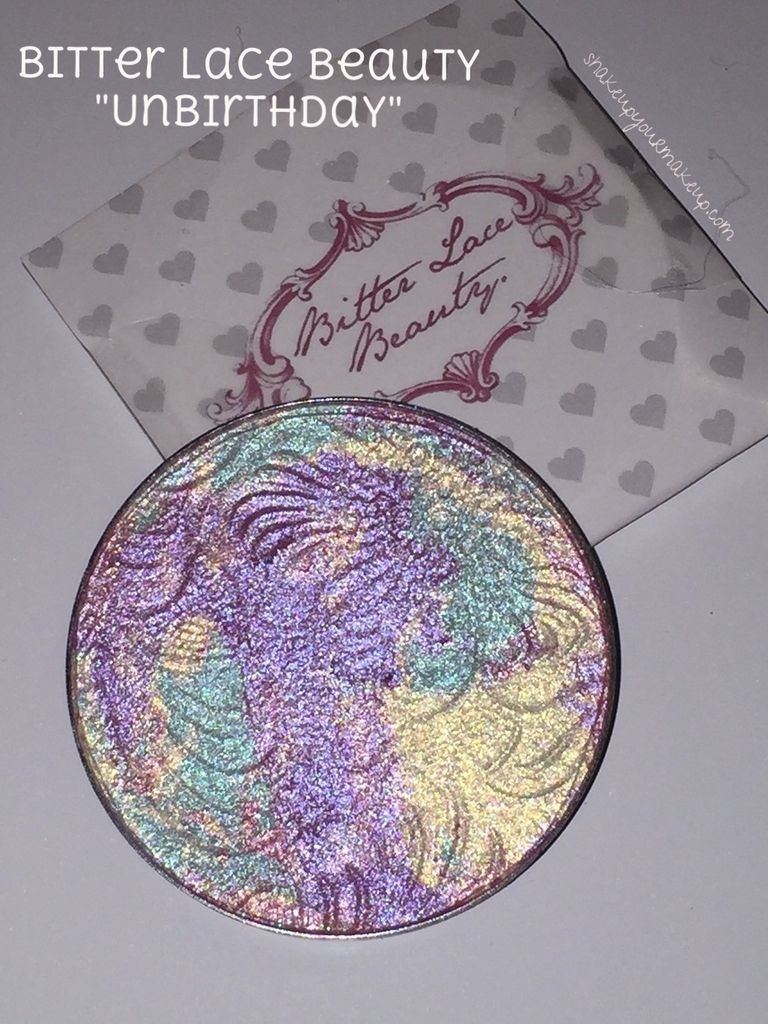 Above, the UnBirthday I kept for myself. I absolutely love all of the colors, and look at how illuminating it is! The colors all swirl together beautifully, and make just a gorgeous color on the skin. With precise application, you could grab any of the colors individually to use as an eye-shadow or highlight as well.
Below, UnBirthday on me. Everything I am wearing is broken down below:
Face:
Laura Geller Primer Potion
Laura Geller Balance 'n Brighten in Fair
Younique Beachfront Bronzer to contour
Nars Orgasm Blush
Bitter Lace Beauty UnBirthday - highlight
Eyes
Urban Decay Gwen Stefani Pallet: Zone, Serious, Blackout and 1987
Laura Geller Fortifying Lash Primer Mascara - top and bottom lashes
Kiss True Volume Lashes in Ritzy
Jeffree Star Velour Liquid Lipstick Weirdo as eyeliner
Lips
LipKit by Kylie in Mary Jo