Younique Splurge Cream Eyeshadow in Tenacious - Review and Swatches
11:53 AM
Cream eyeshadows and I have had our differences over the years. Not only do they tend to crease and smear all over, they irritate my eyes beyond belief. With that said, I had read some great reviews about the new Younique Splurge Cream Shadows, and decided to give them a try.
The Splurge eyeshadows come in a glass pot with black lid. Comparable in size to my NYX gel eyeliner pots, but with a larger opening, these fit nicely in your purse for travel.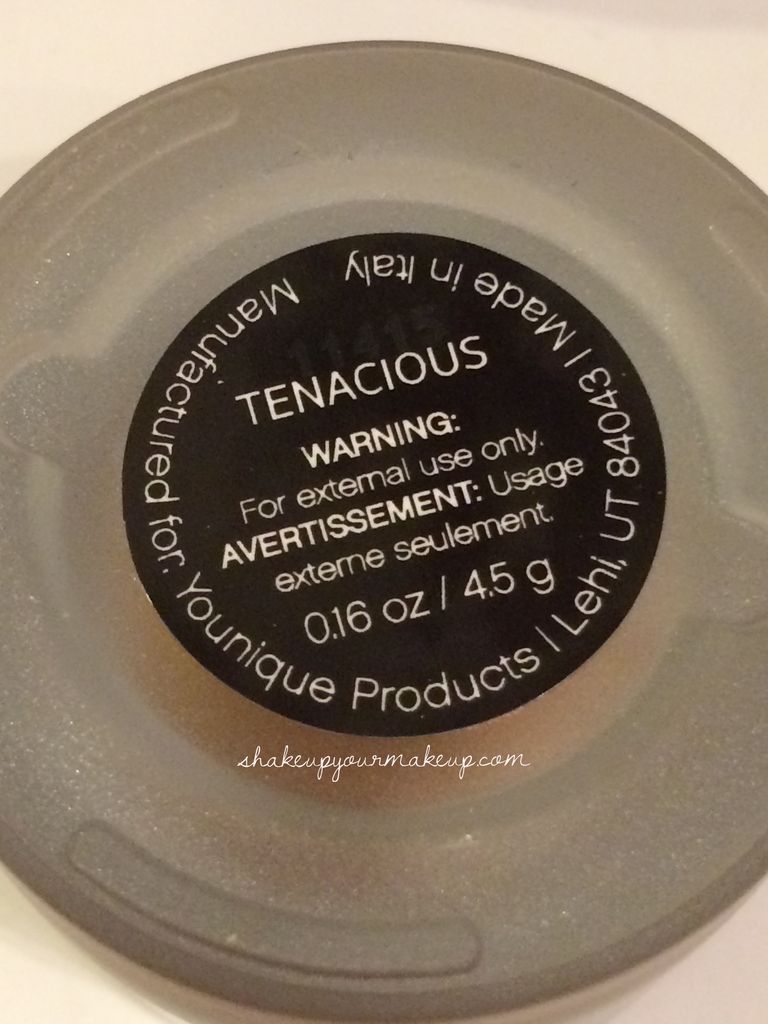 The product itself is more of a mousse, versus a cream. Very wet and pliable, these shadows glide on effortlessly. Use a little for a washed look, or a lot for an intense/dramatic look. Although there are brushes available, I tend to use my finger to apply cream shadows (similar to the Color Pop eyeshadows previously swatched). This gives me more blendability and maneuverability with the product on my lids.
Look at how gorgeous this color is! A rich, deep golden brown. There is quite a bit of shimmer, but like I said, how "bold" this is on your lids is all a matter of application.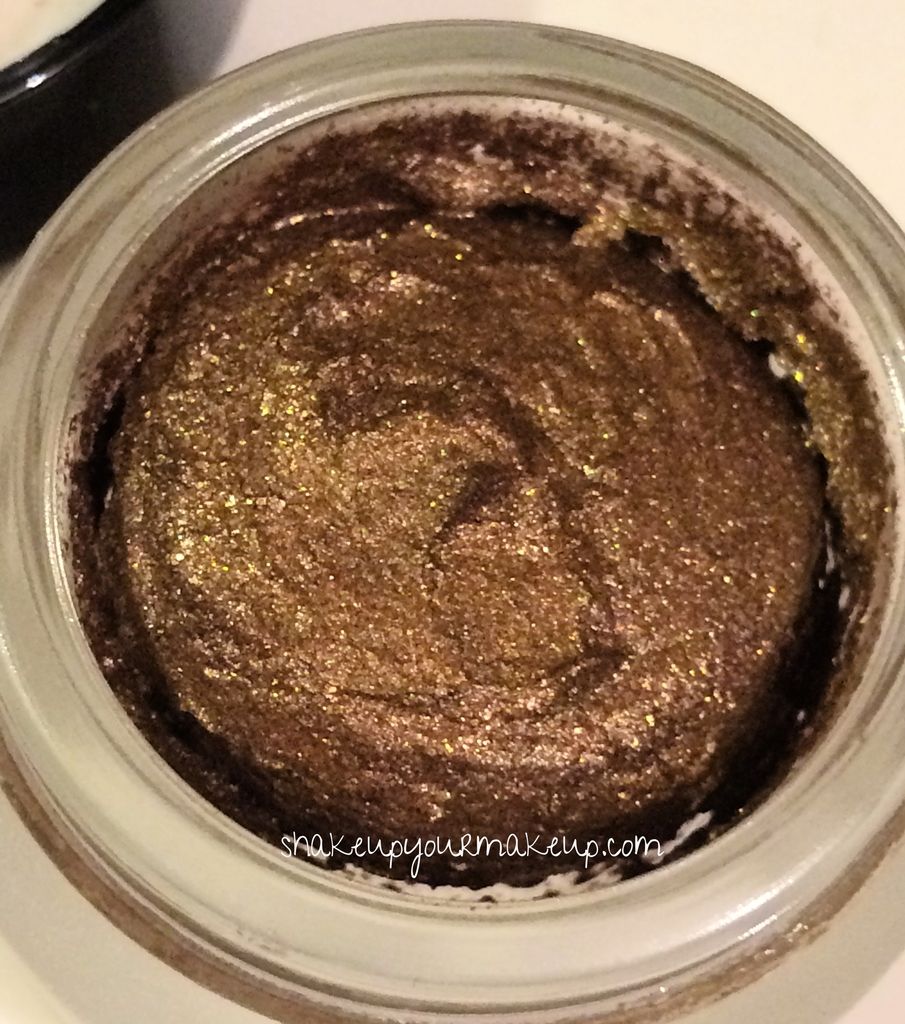 Heavy handed swatch below. This would be a gorgeous eyeliner - on my list of ways to try this!
Below is a quick video so you can see the shimmer and color. This color is stunning. A gorgeous antique golden brown. Just enough gold to make this really pop on the lid, and the undertone shade is quite nice on many skin tones.
Overall, this has been one of the best cream shadows for me. Not only does it stay put - lasts all day long - it doesn't crease, smear, smudge or more importantly irritate my eyes. Absolutely an A in my book. The price is a little high, although you do get a lot of product and should last quite some time!